Bob Longenberger Birthday Suprise
Friday, March 31st – Bob Longenberger turned 92 years old and the Marine Corps League, Lehigh Valley Detachment 296 asked for and received permission to salute 'Bad ol' Bob, ( his own description of himself ), at his place of work. You read that correctly, his place of work. Bob keeps himself active by working at the Giant FoodStore at 3015 W Emmaus Ave in the south of Allentown, Pa..
A Color Guard from the detachment performed a salute to Bob, then wished him Happy Birthday and then to Bob's delight, sang the first stanza of the Marine Corps Hymn which he joined in singing. You could see Bob stiffen as if remembering the days of standing at attention when the Hymn would be performed during his days in the Corps.
Many co-workers and regular customers were spectators for the event and you could see the pride they had for knowing Bob and very happy for him to receive this recognition. WFMZ 69 News had a cameraman / reporter present and they did show the salute and an interview with Bob later that day. We wish to thank Giant Food Stores for their permission, their local management and co-workers for their help and Channel 69 for their coverage of a member of a rapidly diminishing group of Veterans. It is so great that Bob is still so active. Active enough that we hope to get him to a Detachment meeting so all of us may have an opportunity to meet him.
Semper Fi Bob Longenberger.
- Chaplain Joseph Malia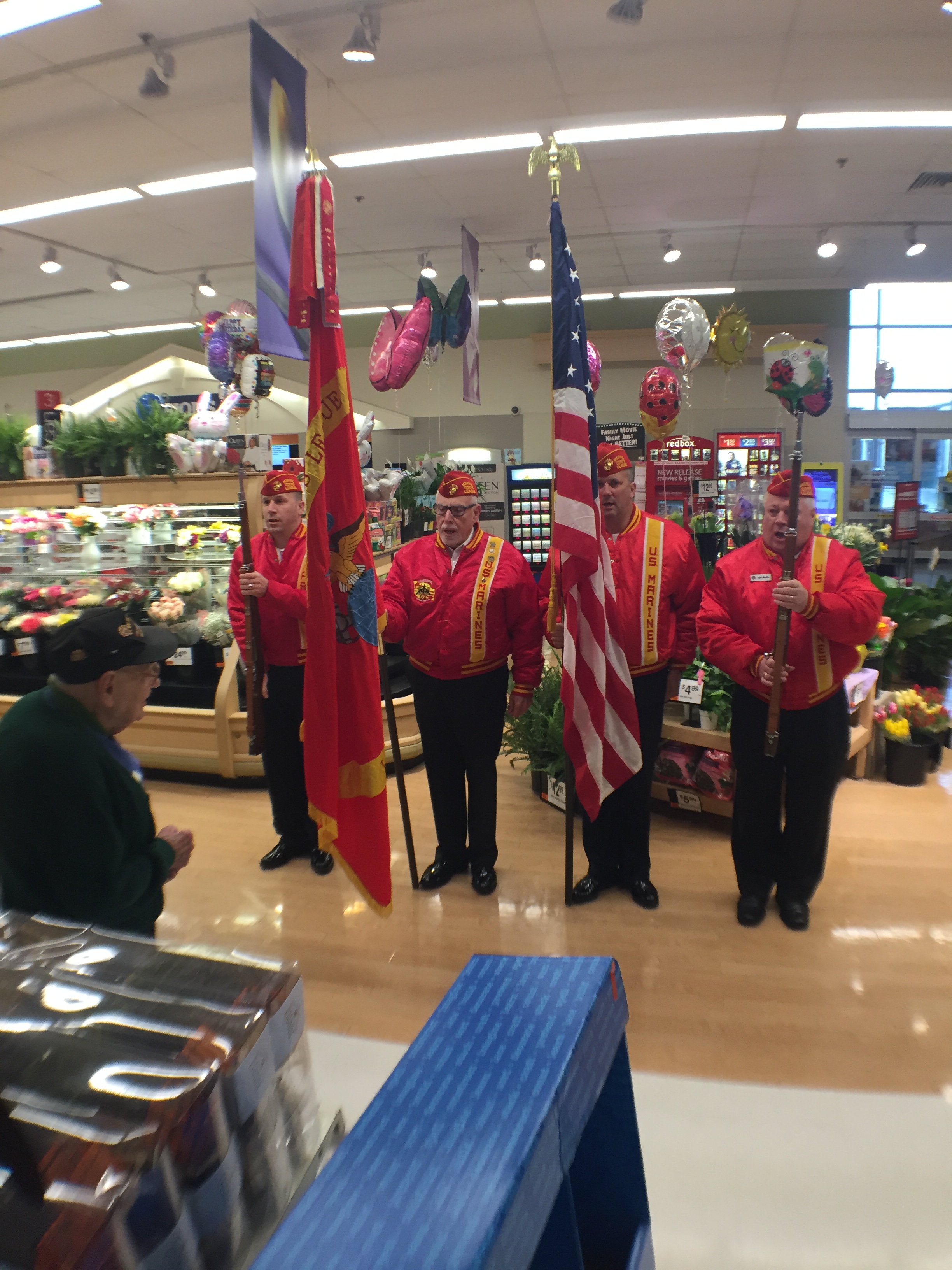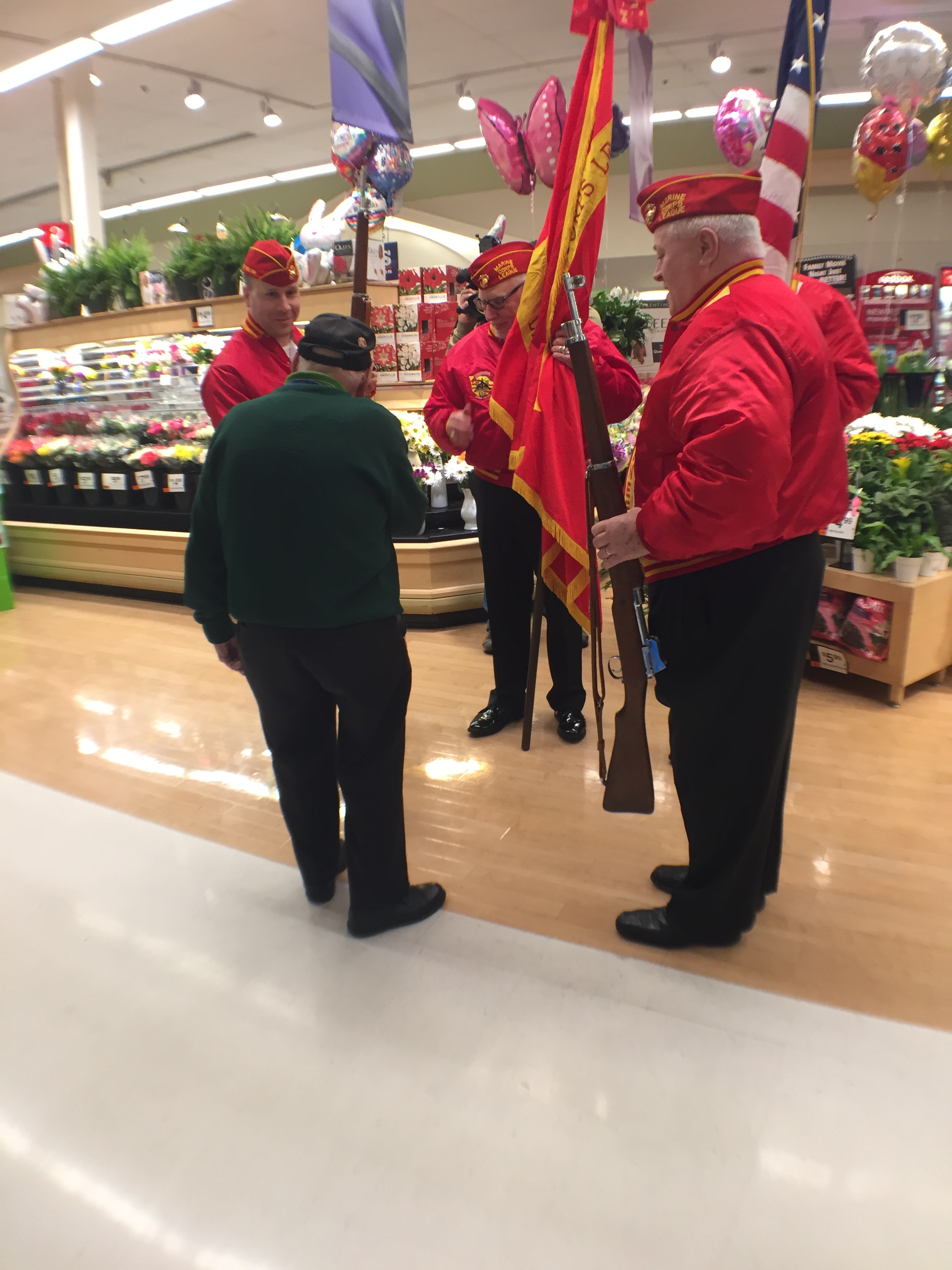 The event was also covered by WFMZ Channel 69 News. To view their coverage feel free to click here.