Lifequest Nursing center
On May 21,2016 the LVMCL 296 and American Legion 191 visited the Lifequest Nursing Center with Opha Mae, Detachment 296's certified therapy dog. Our visit heightened the spirit of all the veterans that were able to congregate in the community room. A few of us along with Opha Mae went searching for veterans that could not make it out of their rooms. After completing our rounds we went back to the community room and paid tribute to the veterans by singing each military service hymn and ending with God Bless America.
-Sr. Vice Commandant Michael Donatacci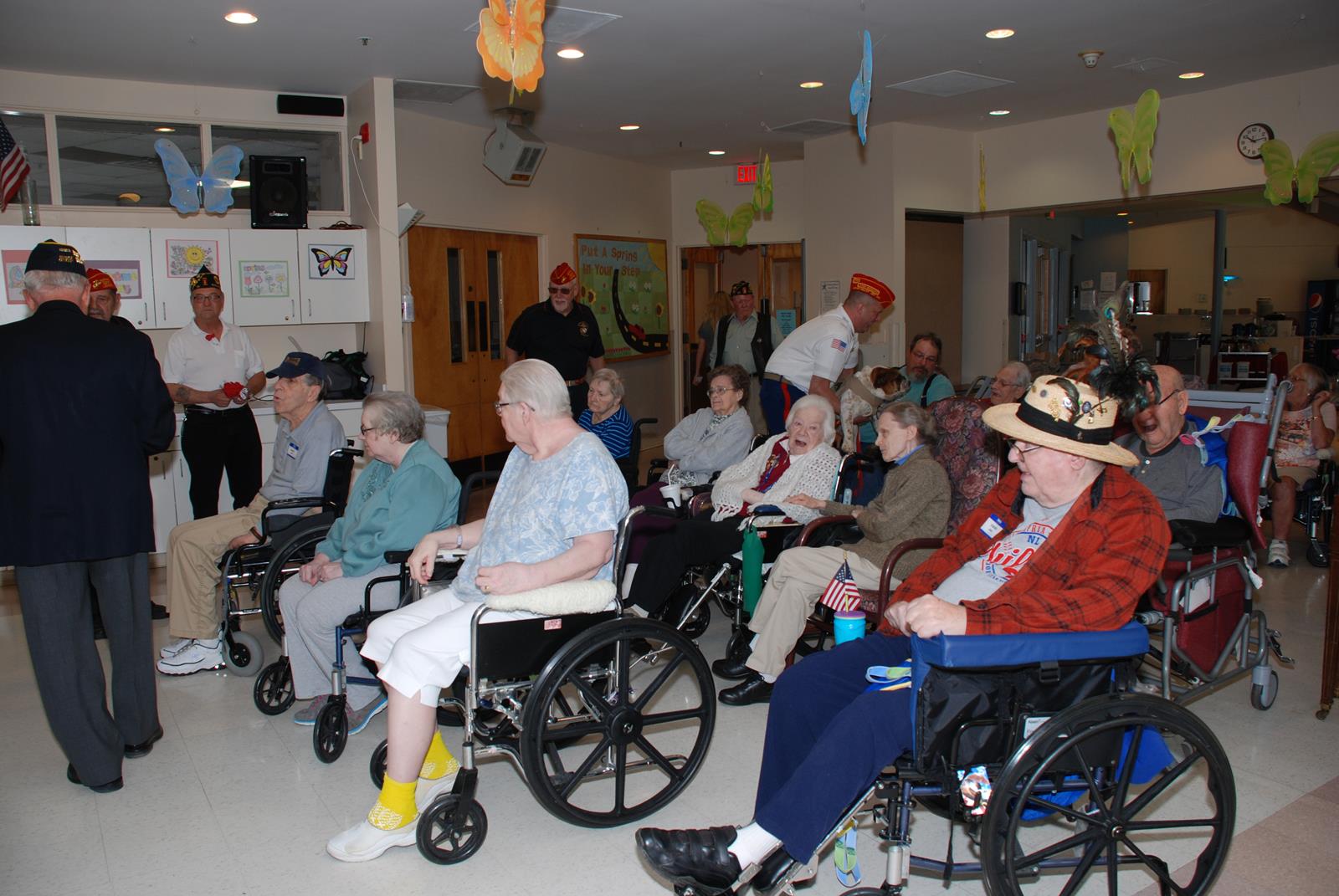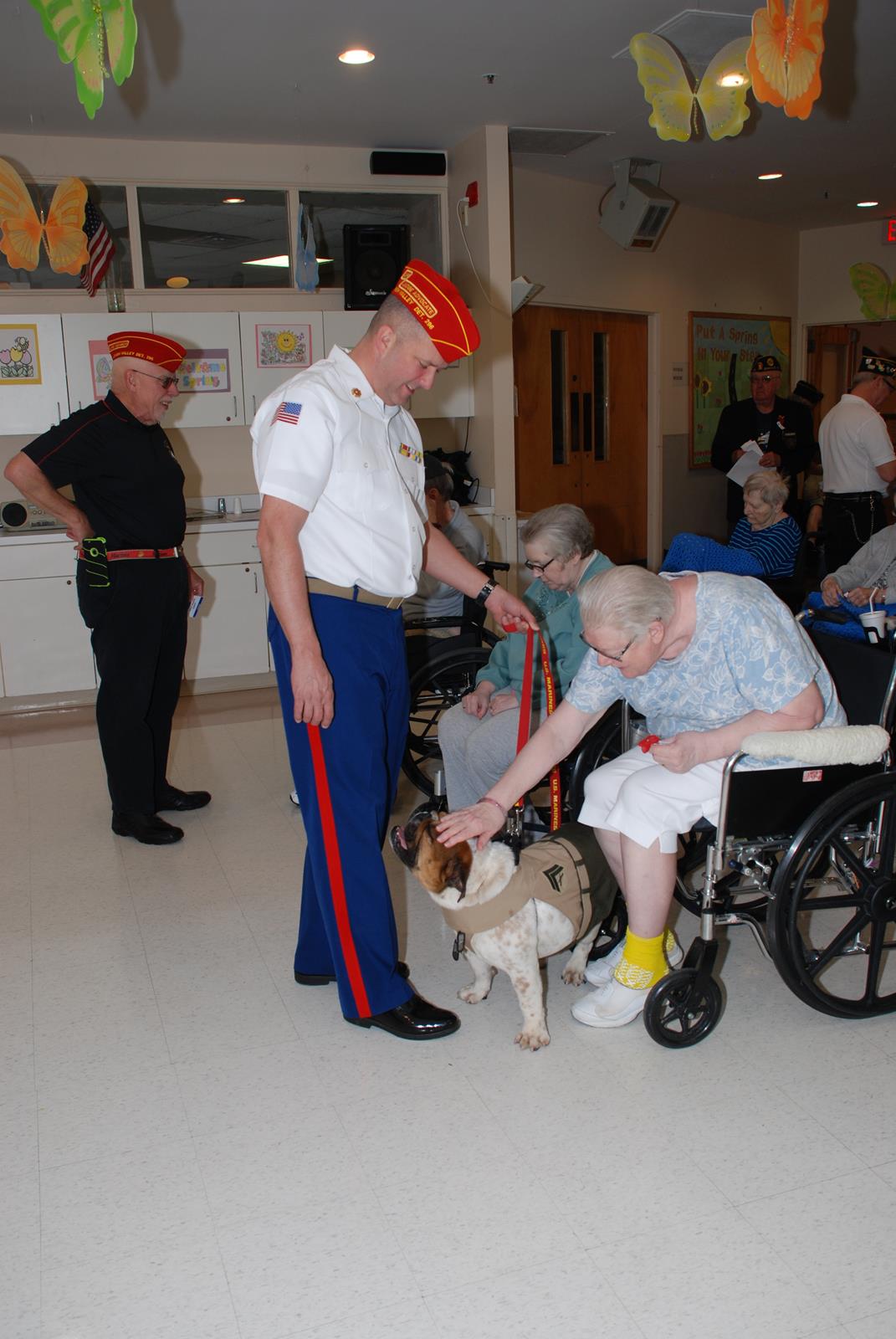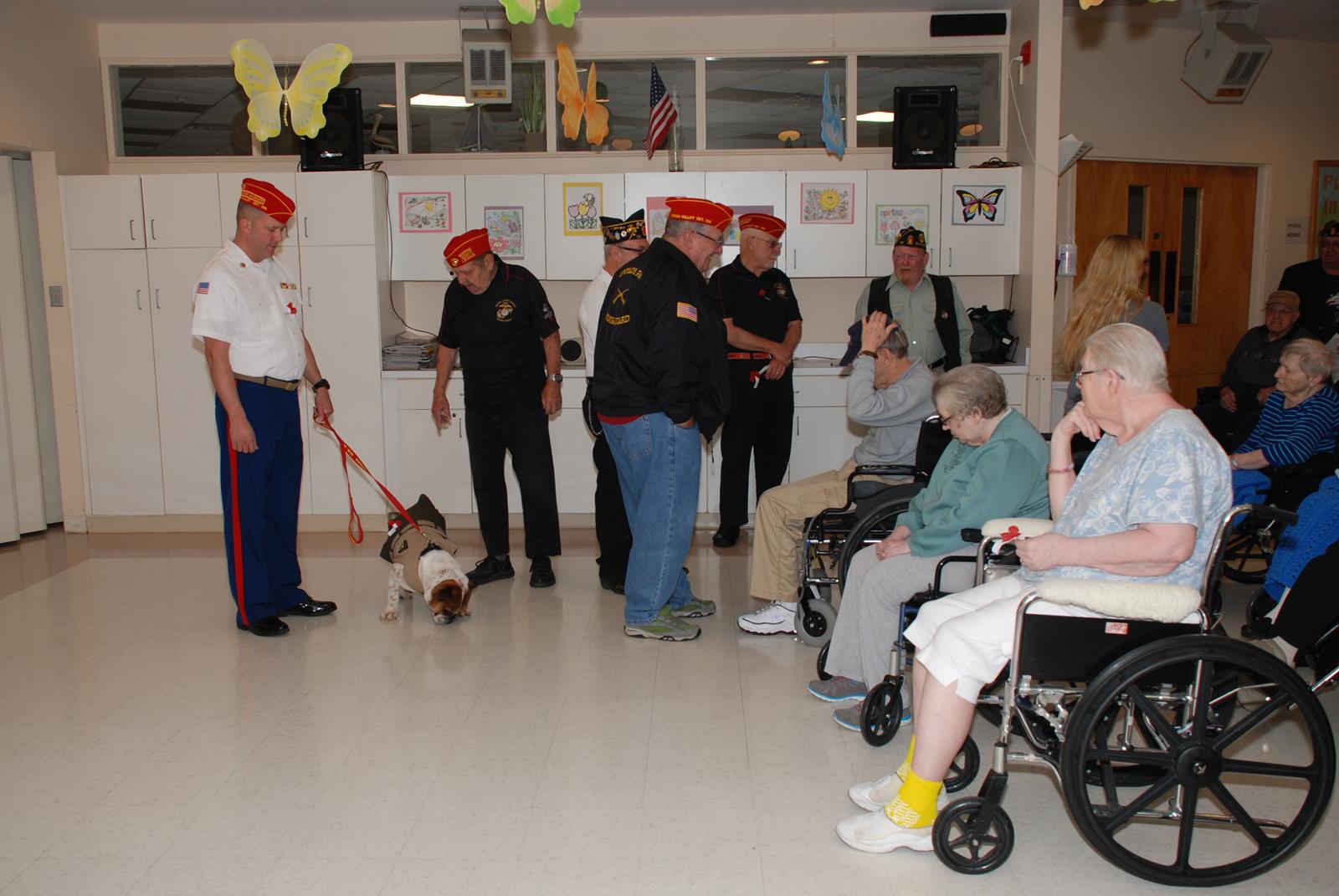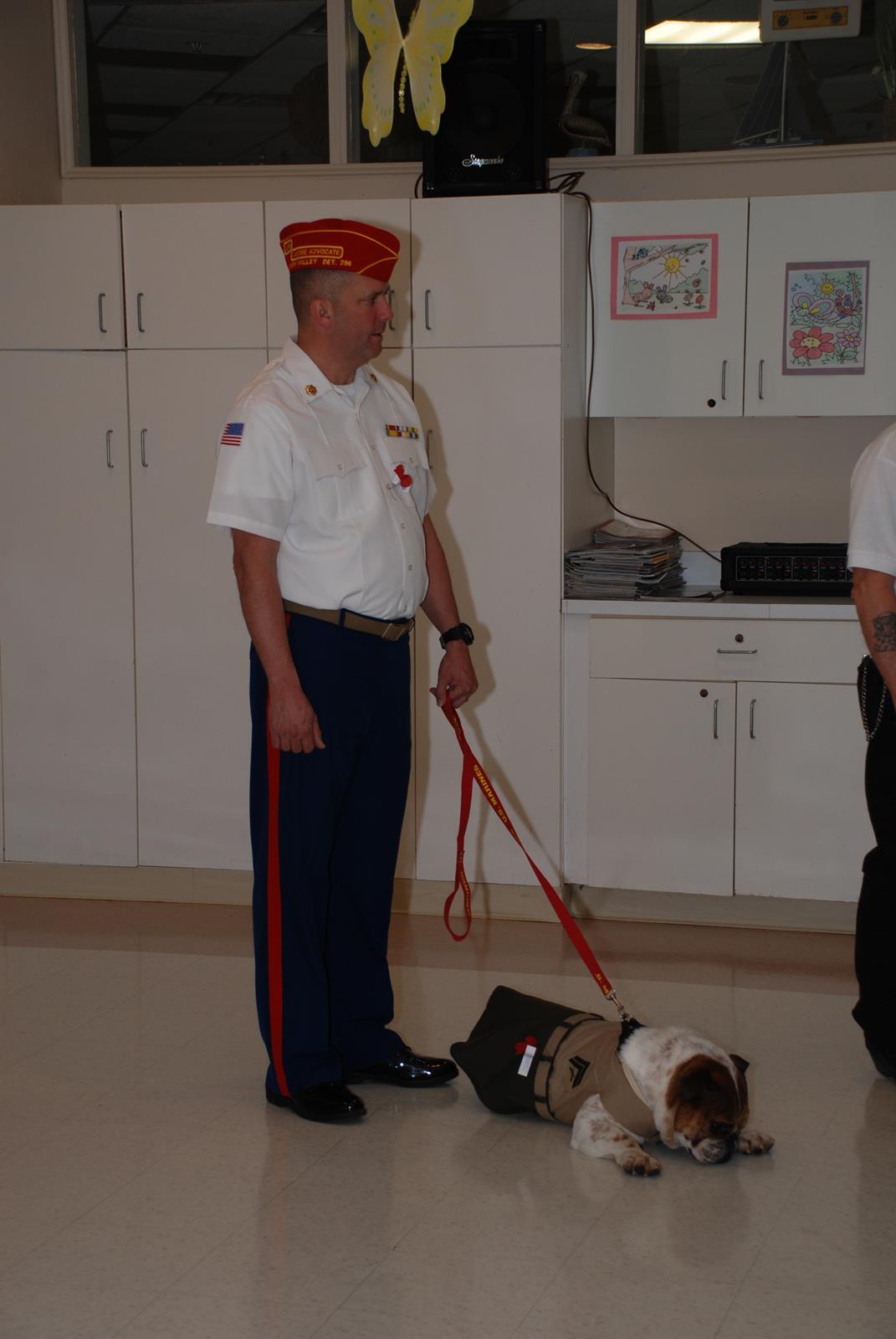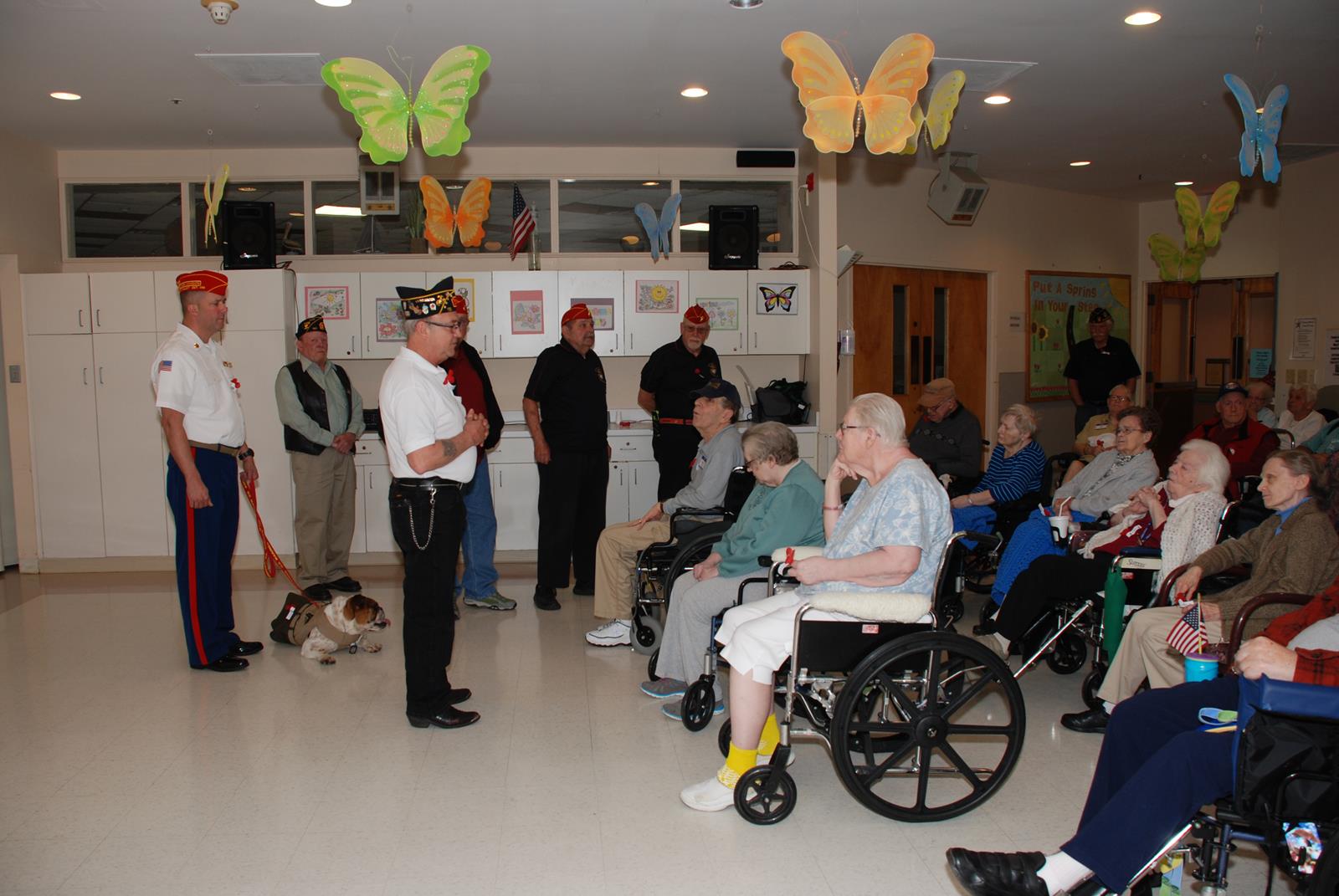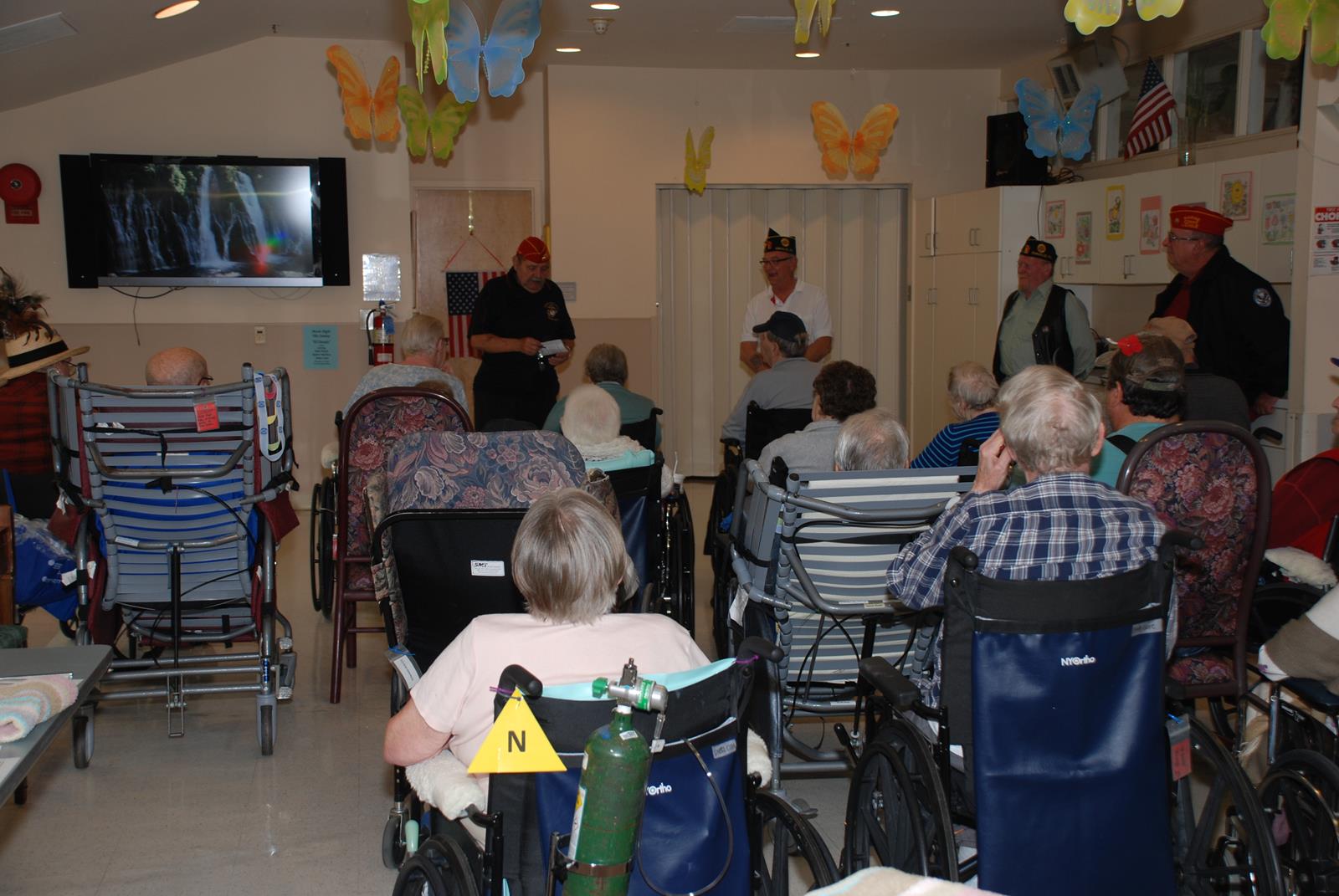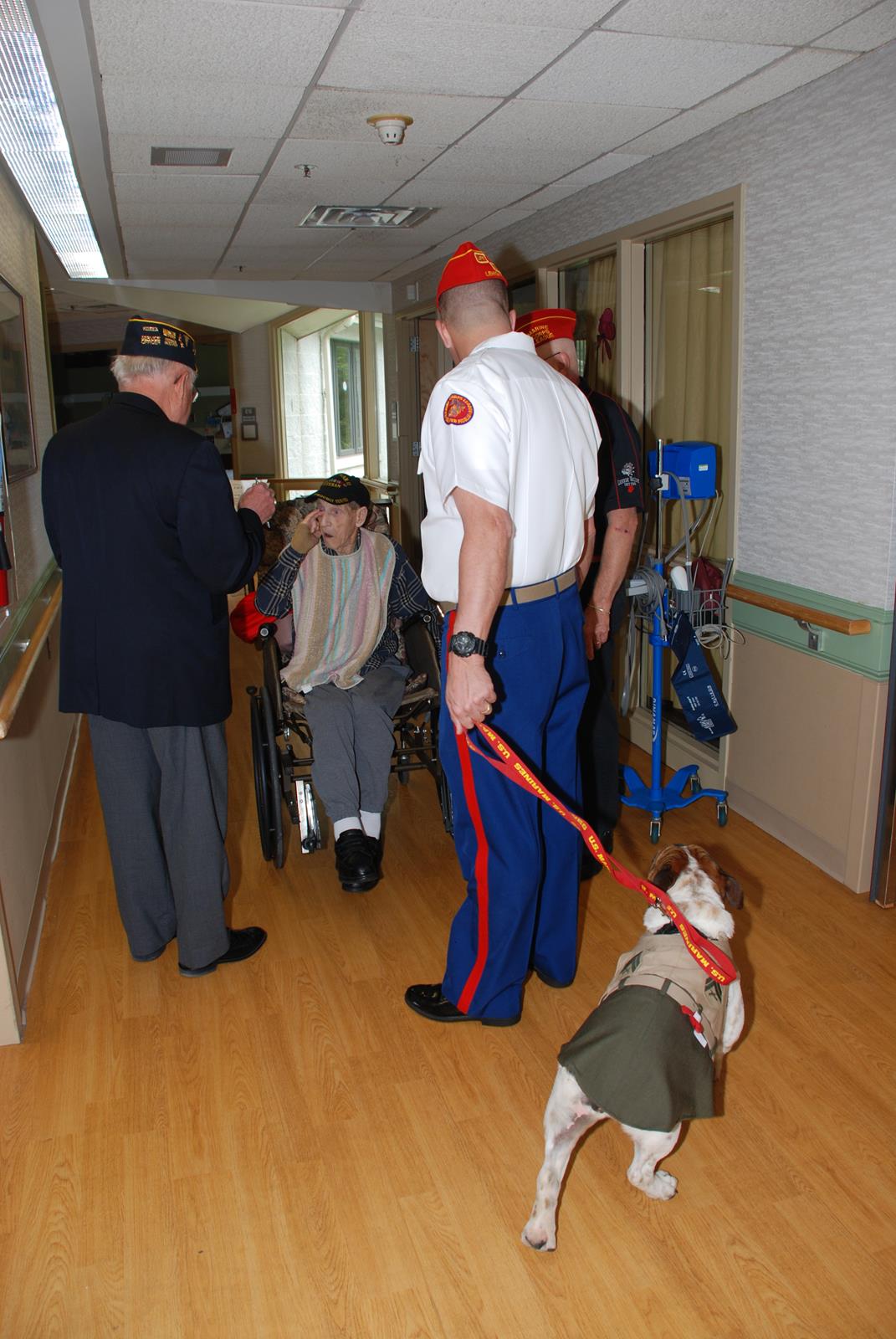 Mosser Nursing Home
After the Lifequest visit additional detachment members joined in to visit one of our frequent stops, the Mosser Nursing Home. We gathered the veterans together, and any resident that wanted to visit, in the community room. While there we spent time talking to the residents and sharing stories. One of the brightest parts of the day, at least for me, was watching my 3 year old daughter interact with the residents. At the end of the visit we led the residents in a round of patriotic songs. It was a wonderful event for all and we look forward to continue our efforts to reach out to our community.
- Commandant Jason M. Smith